With a population of more than 1.4 million, Calgary is the third-largest city in Canada. Contemporary and picturesque, it's a cosmopolitan centre known for its thriving financial and business sectors, friendly residents, and proximity to the natural beauty of Canada's Rocky Mountains. Calgary is situated at the confluence of the Bow and Elbow rivers and boasts the highest number of sunny days per year of any Canadian city (approximately 333). In 2022, the Economist Intelligence Unit ranked it the world's third most livable city.
Calgary's attractive qualities have not gone unnoticed, and the city has been continually growing and expanding for the past few decades. Many newcomers to Canada settle in Calgary, and with close to 30% of its current residents having been born outside of Canada, it proudly claims the title of Canada's third most diverse major city. More than 120 languages are spoken in Calgary, with Punjabi, Chinese, Tagalog, Spanish, Cantonese, Arabic, German, and Urdu being some of the most prevalent after English and French. Indigenous Canadian languages are also spoken in Calgary.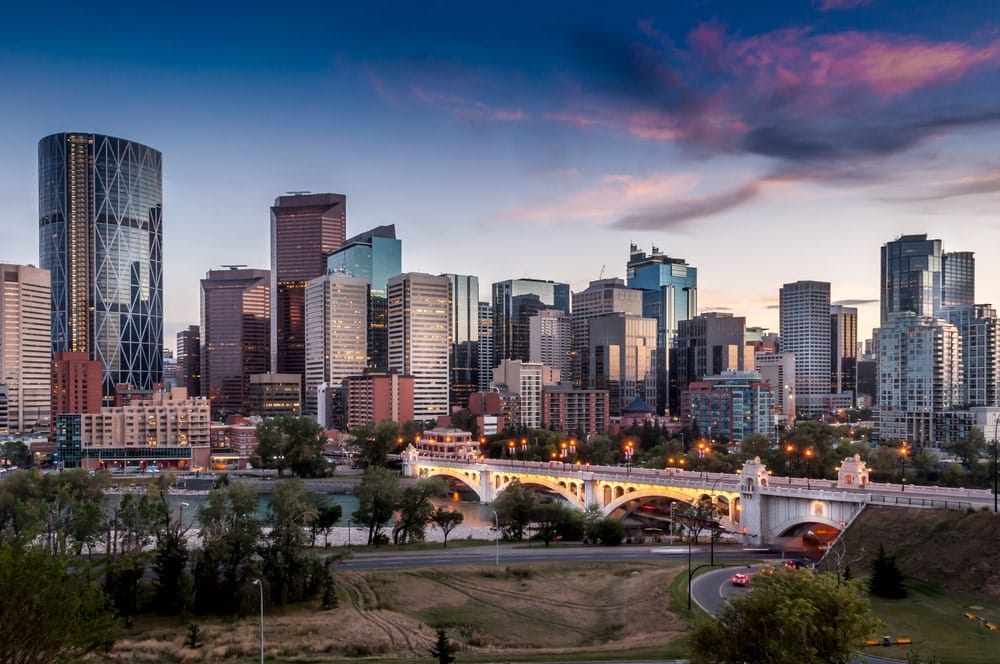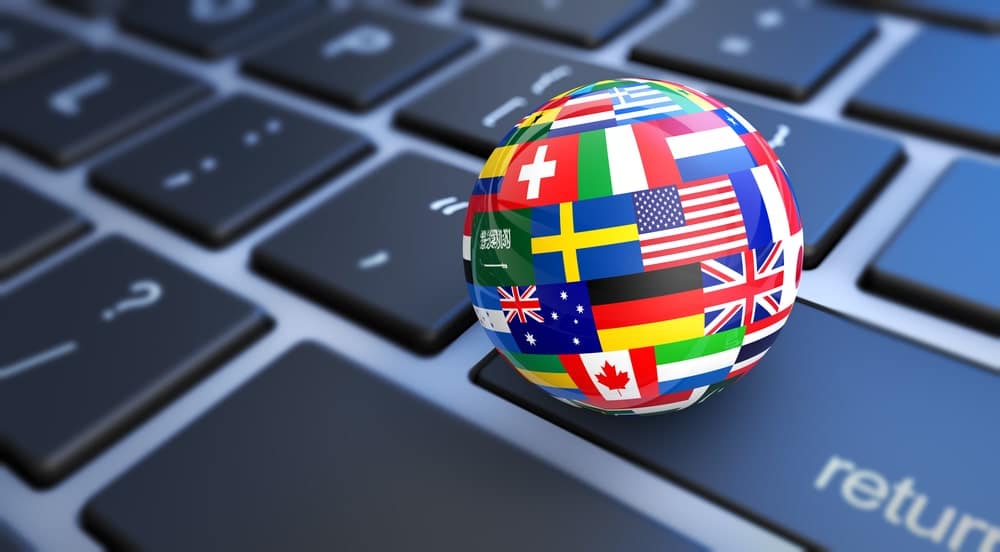 Within Calgary's multicultural and multilingual reality, high-quality language services are a key element of communicating for individuals and businesses alike. From immigration services to website development and on-the-job negotiations, eliminating language barriers allows for a natural progression of workflow and the establishment of meaningful connections. This is CanTalk's forte.
With more than 25 years as a leader in the language services industry, CanTalk is a fully integrated language service centre recognized nationally and internationally for its innovative language solutions. At CanTalk, we understand the vital importance of making language services a natural extension of your day-to-day operations and specialize in customized solutions for language projects large and small. Offering service in more than 220 languages 24/7 every single day of the year, we can meet your language needs in Calgary and around the globe. We look forward to exploring how we can partner with you to help you integrate our professional interpretation and translation services at need.
Translation And Interpretation Services Calgary
At CanTalk, we understand that every situation is unique; that's why we offer a wide selection of translation and interpretation services. Whether you need last-minute support for an unexpected event, are hoping to expand into new marketplaces, or have a vision for scaling a major multi-language multimedia project, CanTalk can accommodate.
Achieve incredible results when you work with superior language experts. To find out more, contact us at CanTalk today!
Professional Interpreters Available
The art of interpretation involves bridging the communication gap between two or more parties in the moment as needed. It spans a wide range of settings and scenarios, and is enhanced by an interpreter who organically understands the social and cultural touchpoints that make communication so nuanced. A true mastery of both the origin language and target language is imperative.
At CanTalk, we work with a pool of professional interpreters who are highly qualified, experienced, and versatile. Many of our quality interpretation services are available at a moment's notice and our team members are skilled at adapting to the specific requirements of any situation—from casual meetings to urgent or highly technical circumstances. They undergo regular professional development to ensure that their language skills remain current and their work is frequently vetted by our quality assurance team.
At CanTalk we realize that an in-person interpreter is not always the most feasible language solution. In addition to In-Person Interpretation, we also offer Immediate Over-the-Phone Interpretation, Call-Back Interpretation, Pre-Booked Interpretation, and Remote Video Interpretation (VRI).
Translation Services Available
CanTalk's Calgary translation services are prompt, accurate, and reliable. Our professional translators ensure that your documents are handled with precision every single time. From official document translations to marketing materials or academic research, no translation project is too large or small. In addition, our certified translators are native language speakers whose localization abilities can add relevant context and meaning to their work.
At CanTalk, our experienced translators possess a wide range of specialized knowledge across various industries. From legal documents to medical records, we can connect you with a translator to meet your needs. We regularly handle technical documents, financial documents, marketing materials, personal documents, and more.
Our competitive turnaround times range from a few hours to a few days, depending on the scope and specifications of the project at hand. Contact us directly to get a customized quote for your Calgary translation project.
Calgary Languages & Key Sectors
The largest city in the province of Alberta, Calgary is a beloved community for residents originating from all over the world, not to mention international tourists. Prevalent countries of origin within Calgary's population include the Philippines, India, Pakistan, Nigeria, and China. The two most commonly spoken minority languages are Punjabi and Tagalog.
The Calgary economy revolves around a variety of key sectors. Among them are energy, finance, tourism, technology, real estate, manufacturing, agriculture, aerospace, life sciences, creative industries, and transportation and logistics.
From on-demand interpretation to certified translation services, CanTalk's exceptional team of language experts will have you building connections and expanding into new marketplaces in no time. Your customized language solution awaits. Contact us today!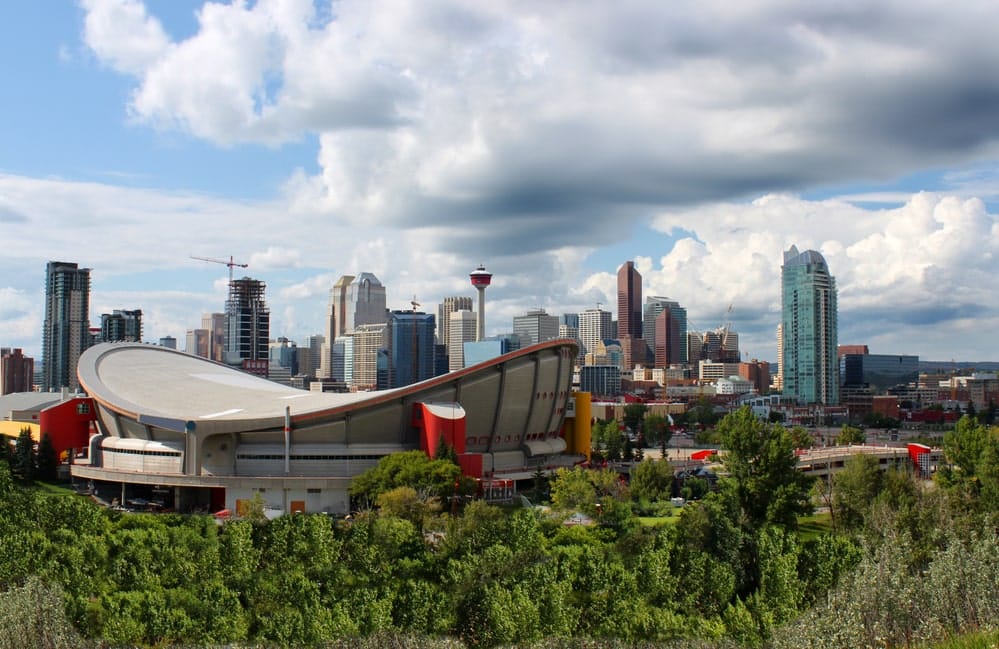 Find out more about how CanTalk can help your business or organization today with specialized language support services in Calgary
Here are some of our most popular interpretation and translation services: