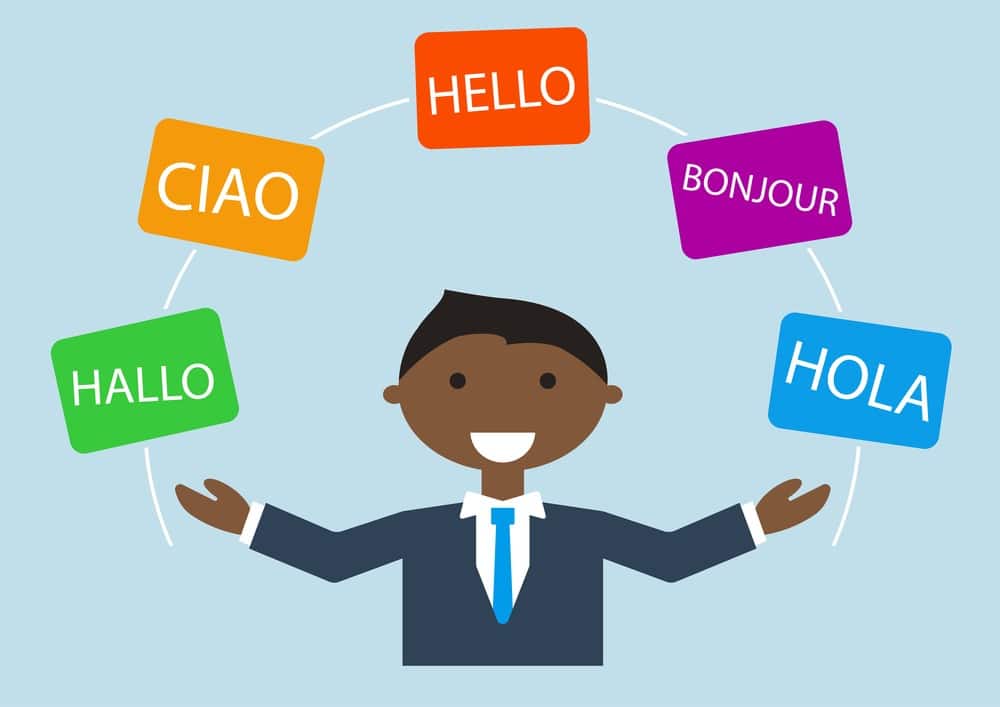 The Top Spoken Languages In California
The third-largest state in the U.S. and the number one most populous, California offers a vast range of breathtaking landscapes. From coastal vistas to desert valleys, lush rainforests to soaring mountain peaks, its natural resources and biodiversity are unparalleled.
Throughout the centuries, California's wonders have continually drawn visitors and newcomers who have created a cultural history and fabric as richly diverse as the landscape itself. In major urban centers like Los Angeles, the San Francisco Bay Area, and beyond, diverse ethnic populations come together, representing dozens of countries of origin. Multilingualism abounds.
In this post, let's explore California's linguistic landscape to understand why high-quality language services are such a crucial element of life and business in the state:
Percentage of English Speakers in California
Would you be surprised to learn that more than one-third of California residents speak a language other than English at home? Well, get ready to be surprised because, as of 2021, the actual number was 43.9% (roughly double the national average).
Here are some more relevant statistics:
Given these staggering numbers, it's evident that multilingual communication is California's present reality and its future. But, other than English, which languages are you most likely to encounter throughout the state?
Let's take a look:
Spanish in California
Given the fact that California was actually part of Mexico until the mid-19th century, it's perhaps not surprising that Spanish is its second most spoken language. Today, there are more Spanish speakers in the U.S. than there are in Spain, and in California, they account for 27% of the population (more than 10 million people).
In parts of the Los Angeles Metropolitan Area, San Bernardino, Riverside, and San Diego, the majority of the population speaks Spanish, and other large Spanish-speaking communities can also be found throughout the state. Many schools offer bilingual Spanish programs and public services, and documents are often available in both English and Spanish.
Other Popular Languages
While the majority of California's immigrants have Latin American roots, more than half of the immigrants who arrived between 2012 and 2021 were born in Asia (51%). This trend is reflected in the fact that Chinese languages and Tagalog are currently the respective third and fourth most spoken California languages.
The Number of Chinese Speakers in California
The estimated number of Chinese language speakers (primarily Cantonese and Mandarin) in the state of California exceeds 1.2 million people. Of these, only about half are estimated to be fluent in English. The first major wave of Chinese immigrants arrived in California during the Gold Rush of the 1850s. Since then, Chinese Americans have had a long and complex history in the state.
Today, immigration from China to California is expected to continue increasing and Mandarin and Cantonese can be heard in many official institutions and on the streets of several metropolitan centres.
Tagalog Speakers in California
Tagalog is the primary native language of the Philippines and is currently spoken by approximately 800,000 California residents. Belonging to the Austronesian family of languages, it's the fourth most spoken language in the state and has been an integral part of its linguistic fabric since the first Filipino immigrants arrived in the 1830s.
Today, all essential city services are available in Tagalog (as well as English, Spanish, and Chinese). The majority of Filipino immigrants are also fluent in English.
More California Languages
Almost half of California children have at least one immigrant parent (46%), and more than a third of adults between the ages of 25-54 (prime working age) are foreign-born. These numbers once again underscore the need for high-quality language services available on demand. Offering immediate over-the-phone interpretation services in settings ranging from legal to government, medical, educational, commercial, industrial, and much more, CanTalk is up to the challenge.
In addition to English, Spanish, Chinese languages, and Tagalog, some of the other most common languages spoken in California include:
Vietnamese

Korean

Persian

Armenian

Hindi

Arabic

Russian

Punjabi

Japanese

French
Indigenous Languages in California
Two hundred years ago, more than 80 different Indigenous languages were spoken in the region now known as the state of California. They included languages from native language families such as Hokan, Penutian, and Uto-Aztecan.
Today, many Indigenous languages have been lost entirely, and the rest are facing extinction. That being said, many efforts are being made to actively revitalize Indigenous languages in California. Organizations, including schools and education centres, parks, museums, and government departments, are working to incorporate Indigenous languages and keep them alive.
CanTalk works with a variety of experienced Indigenous language interpreters and translators.
Language Services in California
Language services are a critical component of effective communication in California's diverse, multilingual landscape. From personal interactions to professional, commercial, or industrial settings, our highly trained and experienced translators and interpreters break down language barriers and promote seamless communications that are timely, precise, and warmly human.
Reach new audiences, target new markets, navigate unfamiliar situations, and get to know your coworkers and neighbours in new and meaningful ways when you rely on the professional support of the CanTalk team.
Ready to learn more about how our 25 years as leaders in the global language services industry can take your California language project to new heights?
Contact us directly today for exceptional California translation services!