We can be wherever you are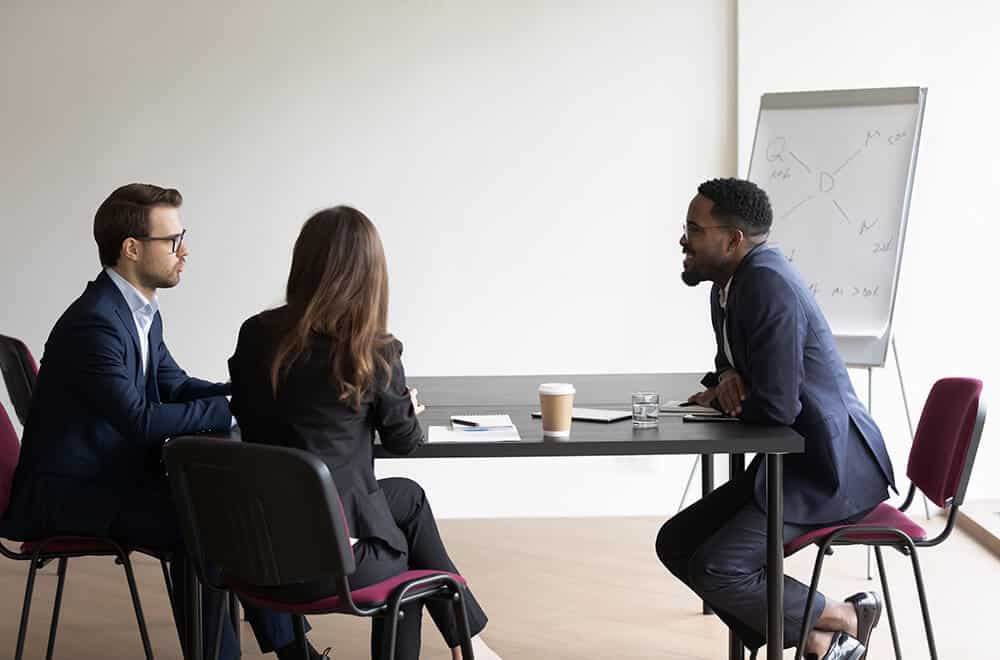 CanTalk's in-person interpretation services can be accessed regionally and nationally. Whether to put a client at ease during a meeting, to provide language services to newcomers, or to accommodate foreign guests speaking at a conference – in-person interpretation ensures all parties can speak and be understood.
Consecutive Interpretation
This form of interpretation involves interpreting a conversation sentence by sentence from the source language into the target language. In general the process begins with the company representative asking the interpreter a question. The interpreters then asks that question in the caller's language. The caller responds, and the interpreter provides the answer to that question in English to the company rep. The use of this short one question at-a-time procedure, in which each new question builds on the previous one is a quick and efficient manner in which both parties can come to exchange information and understand the other party.
Simultaneous Interpretation
This style of interpretation requires an elite skill set whereby interpreters follow the primary speaker and convey information from the source and into a target language almost instantly. Most often type of interpretation requires highly experienced interpreters who are equipped with specialized audio equipment, soundproof booth or area of seclusion.