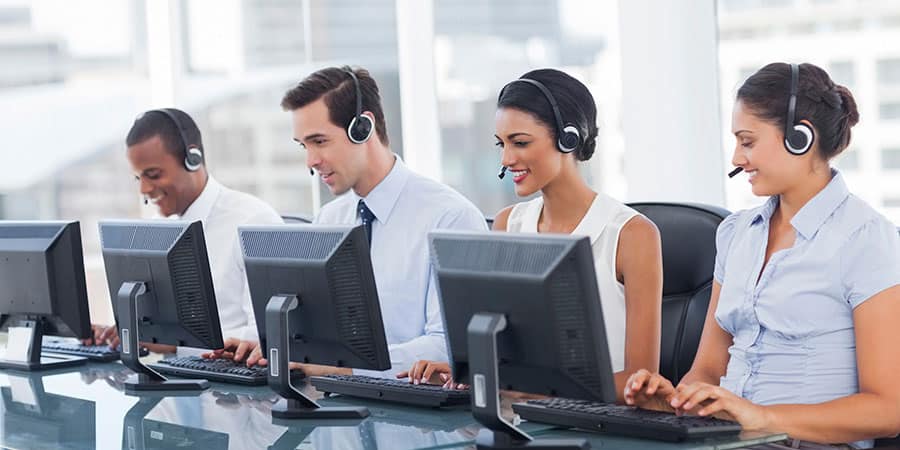 For business needs in the domestic marketplace who serve customers or clients in a language other than English or French, either in a real time, or via voice mail or e-mail. 
CanTalk provides customer care services that facilitate ongoing customer activities, such as billing inquiries, help lines, new product/service or promotional initiatives and assortment of contact centre activities.

Language service can be offered as interpretation over the phone for contact centers whose agents may be engaged in both domestic ethnic marketing campaigns and international telemarketing. 
Full service labeled turnkey language services that can be interfaced to an existing call center service.
Contact centres can fulfill their campaigns or specific language requirements as an 7/24overflow service to CanTalk language service agents as back-up service for a contact centre's peaks and valleys. 

Branded operator and customer care services for call completion and caller assistance resolving product and technical issues.
Customer Care Services that include On Demand language responses to caller's product inquiries, problem resolution and escalation processes.
Frontline identification of network problems, carrier issues or platform problems for customers products and services.
Immediate Language Services IOP( Interpretation Over the Phone)
Provision of CanTalk's languages service portfolio of language applications and services branded for the customers
Account maintenance 
IVR voice prompts in all languages
Scripted queue announcements. 
Music on-hold or in queue for callers waiting for service representatives.
Message announcements for service interruptions
Trouble referrals & escalation
In-Language Contact Centre Customer and Operator Services
Order taking and the creation of customer care records
Branded Customer care
Billing inquiries  
First line of support (help line) service including product, pricing and other basic information

Enables ethnic customer service
An immediate solution to language requirements
A rapid solution for unpredictable peak volumes
Allows contact centres to fulfill customer service across all demographic areas served
Allows contact centres to be more competitive
Helps contact centres stay competitive and expand their service offerings
A cost savings and quality approach to enhance contact centre service offerings
Helps contact centres present full service solutions to their clients