CanTalk's executive team is comprised of industry professionals with wide ranging experience in language, contact centres and related business fields. Leveraging the synergies between departments, creates a unified management voice and remarkable corporate vision.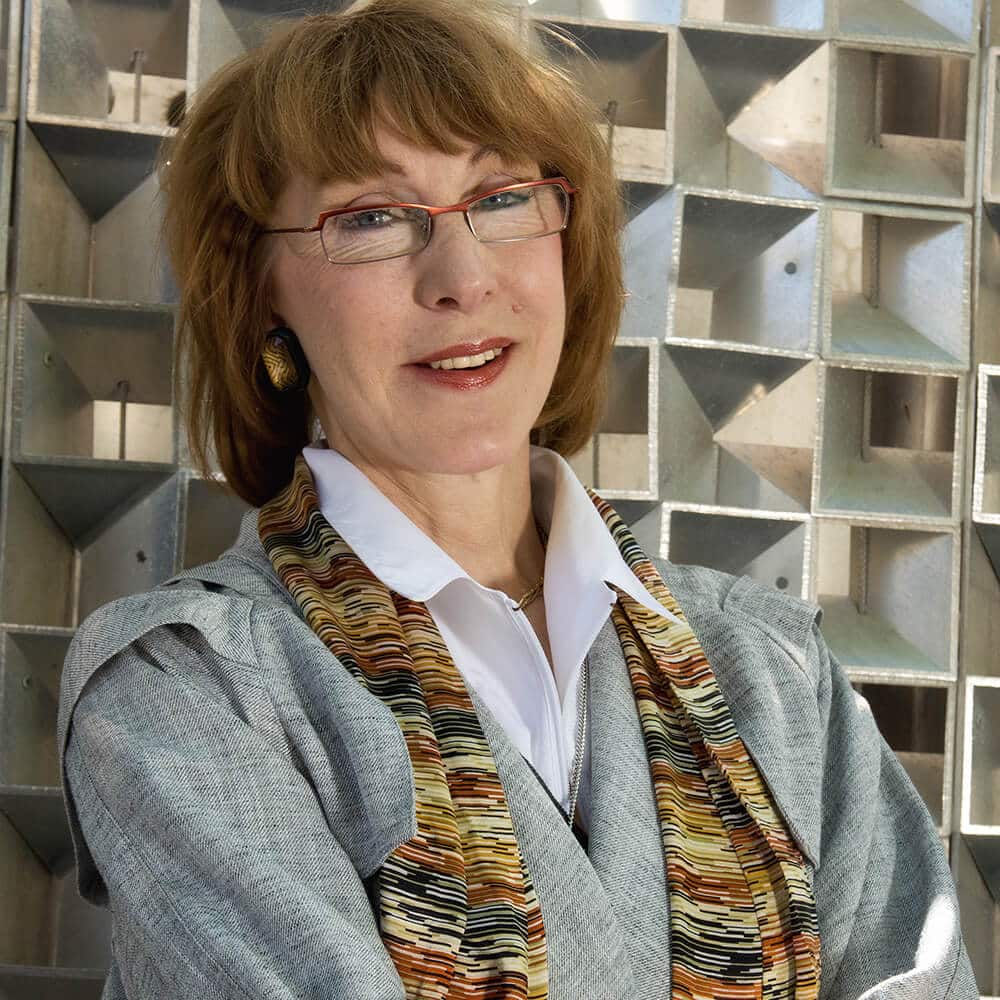 Maureen Mitchells
President & CEO
Maureen Mitchells is Founder, President and CEO of CanTalk (Canada) Inc.
As CEO, Maureen leads CanTalk (Canada) in the provision of high quality language, cultural services and contact centre support through an ongoing commitment to on-demand services that are convenient, simple to use and affordable.
Maureen's diverse career path includes CBC television and newspaper journalism at the Winnipeg Tribune; corporate communications and international marketing on a global basis with the Canadian Wheat Board; community development and documentary program creation; as well as extensive project management experience on a large scale with private and government interests. Maureen applies these well-honed communication skills both internally, creating a dynamic management style, and externally, ensuring client expectations are met, managed and exceeded.
Having always been keenly interested in the process and end result of linking new concepts, through her international experience Maureen realized the value and impact of understanding and being understood in and across any language. This certainty led her to found CanTalk.
Maureen's leadership has been recognized over the years - as heading the fastest growing company in Manitoba and the fifth fastest growing start up company in Canada. She has been singled out as the Entrepreneur of the Year Finalist as part of the Ernst Young Awards; Manitoba's First Building a Business Award from Manitoba's Business Network; Entrepreneur of the Year from the Asper School of Business, University of Manitoba; and she is also among Canada's 100 top female entrepreneurs as acknowledged by Profit and Chatelaine magazines.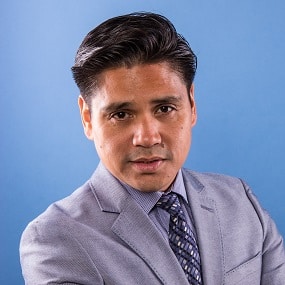 Gary Gerra is responsible for CanTalk Canada's accounting, finance, pricing and business analysis functions.
At CanTalk he uses his diverse senior management experience in telecommunications and information technology sectors of private and publicly traded companies, in ongoing strategic and financial planning, as well as corporate development.
He brings to CanTalk over 16 years of management experience, 13 years of which were in senior management roles. Gary has held management positions in the area of acquisition and due diligence for ISP and wireless broadband carrier Look Communications, based in Toronto. Early in his career he coordinated financial projects for national ISP Internet Direct Canada, based in Vancouver.
A graduate of Business from Red River College, he also holds a Masters Certificate in Project Management, issued by the University of Winnipeg, York University and the Schulich School of Business.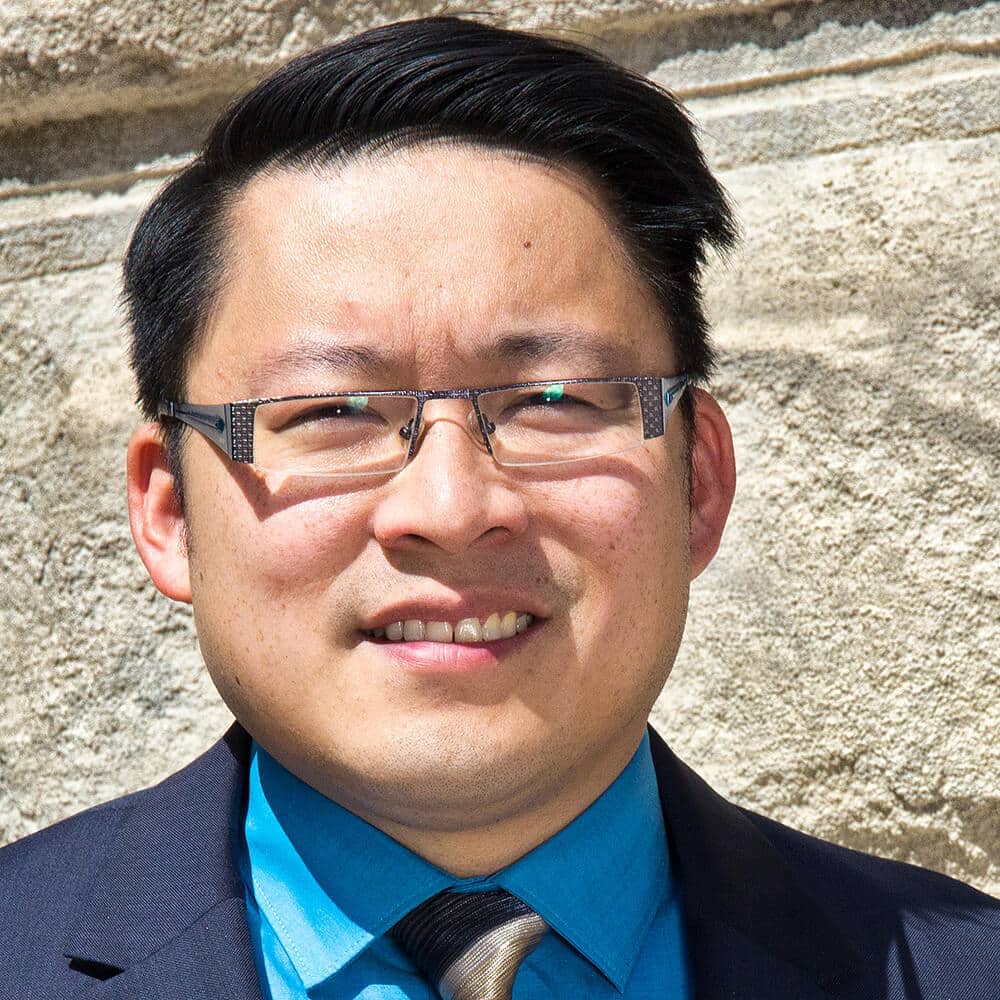 Keith Lim
Director, Operations & Client Services
As Director of Operations & Services, Keith Lim oversees day-to-day operations at CanTalk Canada, and is a significant contributor to long-term strategic planning, development, and improvement of the company's service offerings and processes. Furthermore, Keith is significantly involved in the procurement of new clients, business development and partnerships.
With over 10 years experience, Keith's client service skills are enhanced by his depth of knowledge relative to CanTalk's internal and team processes. With extensive experience in client relations, linguistics, and geography, Keith well represents the interactivity between CanTalk's language service offerings to its multi-faceted client base.
Additionally, Keith's familiarity with global languages, immigration trends, combined with his highly developed analytical skills, commitment to customer satisfaction and maintenance of long-term relationships make him continually engaged with all of CanTalk's clients with an unmatched assessment of their customer base.
Keith holds a Bachelor of Commerce Degree (Honours) from the University of Manitoba Asper School of Business.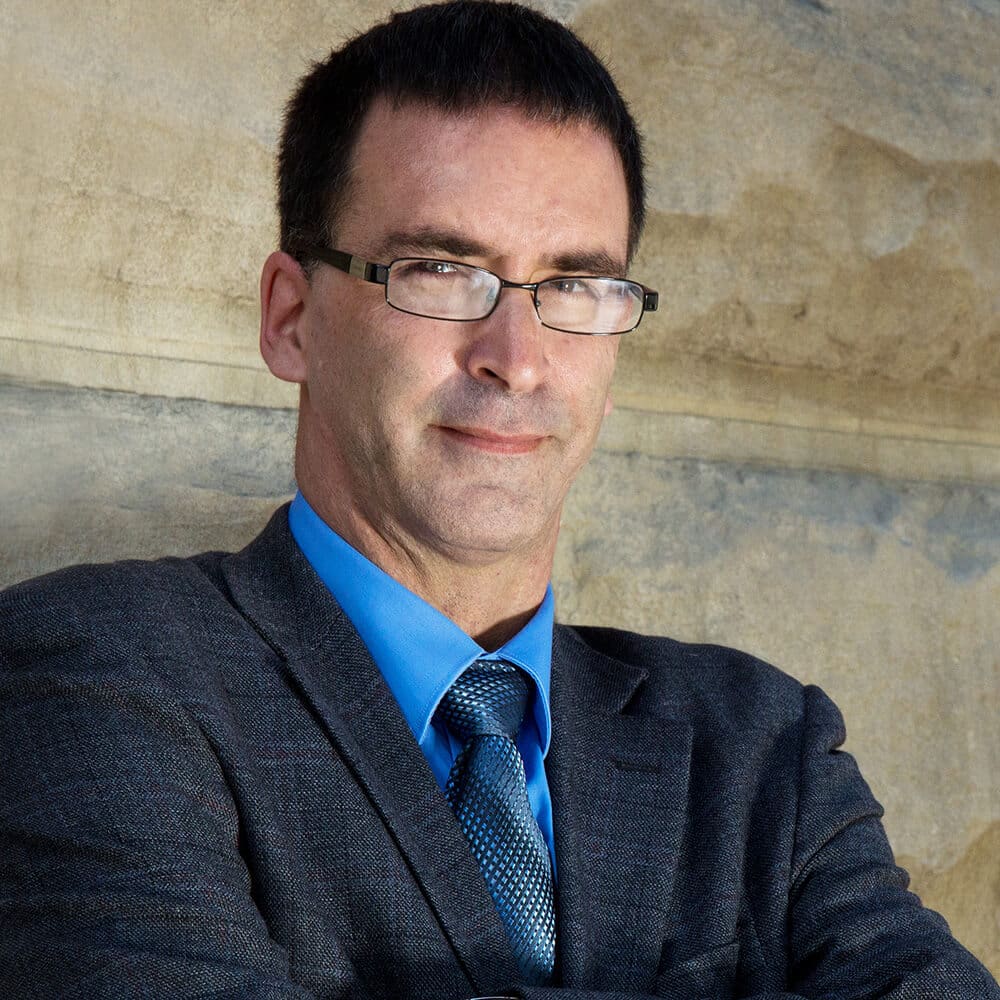 Ken Beaudry
Director, Information Technology
Ken Beaudry is the Director of Technical Service for CanTalk Canada. In this role, Ken is responsible for the implementation and management of the company's Information Technology Infrastructure. Managing a team of technical and development staff, Ken is responsible for maintaining CanTalk's 99.9% uptime.
Ken joined CanTalk in 2013 as the Director of IT, and began planning and implementing core upgrades and process streamlining and standardization.
He works directly with CanTalk management and clients providing innovative solutions to maximize efficiency and customer satisfaction.
Prior to joining CanTalk's executive team, Ken had over 15 years of experience with a number of large scale contact centres in both Manitoba and Quebec. He served in numerous roles from systems engineer, application developer, and various management positions. He has a wide breadth of experience from both management and hands-on standpoints.
Ken holds a BSc (Comp) and numerous Microsoft certifications.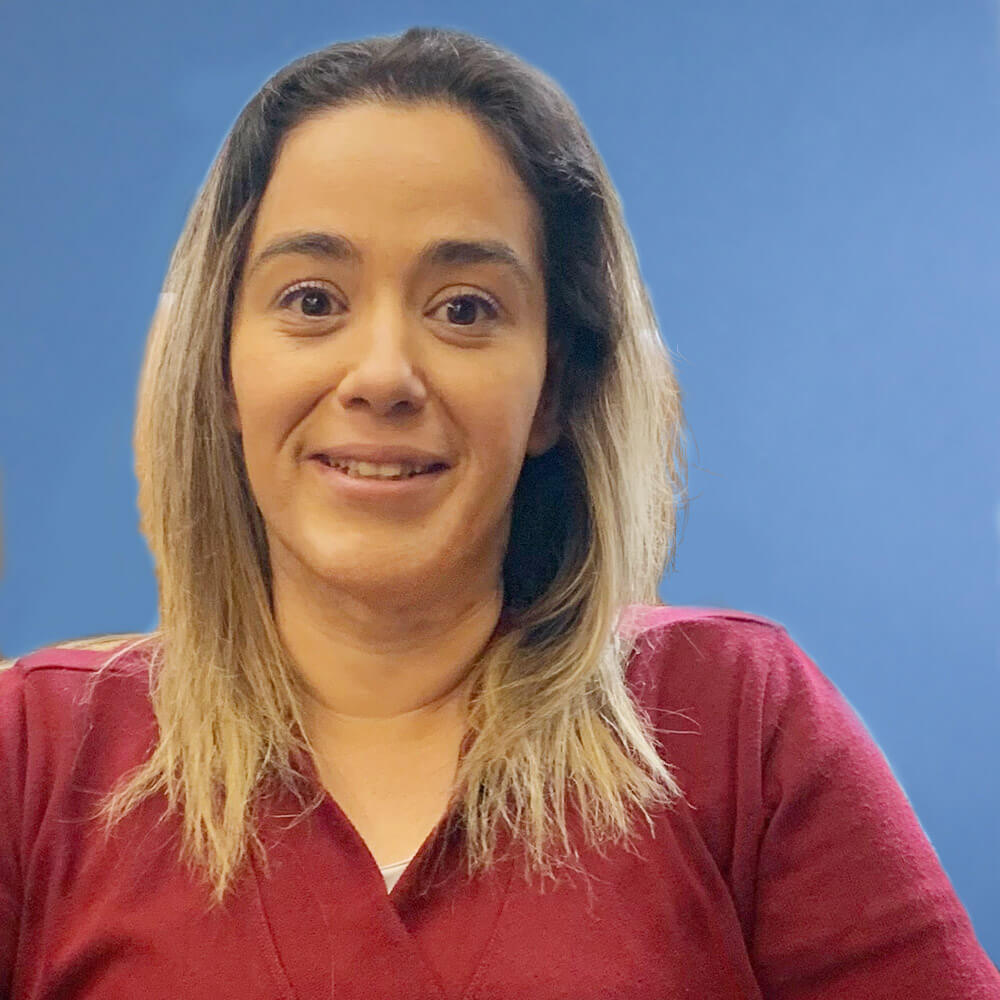 Maria Cerdas
Senior Manager, Operations & Language Services
Now with over 10 years of experience at CanTalk Canada, Maria joined CanTalk as a customer service representative, quickly rose to a supervisory position, and then into a managerial role.
In her position as Senior Manager, Operations Maria works closely with CanTalk's Call Forecasting team, determining the number of language specialists and call centre agents required for every daily time segment with rapid response allocations to meet fluctuating client demand.
It is her responsibility to review the language quality performance of scheduled specialists and agents - onsite in the call centre, as well as offsite according to CanTalk's quality performance guide.
She applies her own experience as an interpreter to build and improve CanTalk's recruiting processes to ensure the selection of the best candidates for nomination and recruitment. Maria continues to create, develop and revise screening materials and tests to ensure the selection of top-quality candidates into CanTalk's network of interpreters.
Her strategic analysis in terms of creating training and recruiting materials and methodologies has resulted in a streamlined, more learned and satisfied workforce which in turn enhances client service and relations.
She oversees CanTalk's Language department ensuring client fulfillment of translation, in-person interpretation, VRI, voice prompts, remote learning, call centre and many other CanTalk services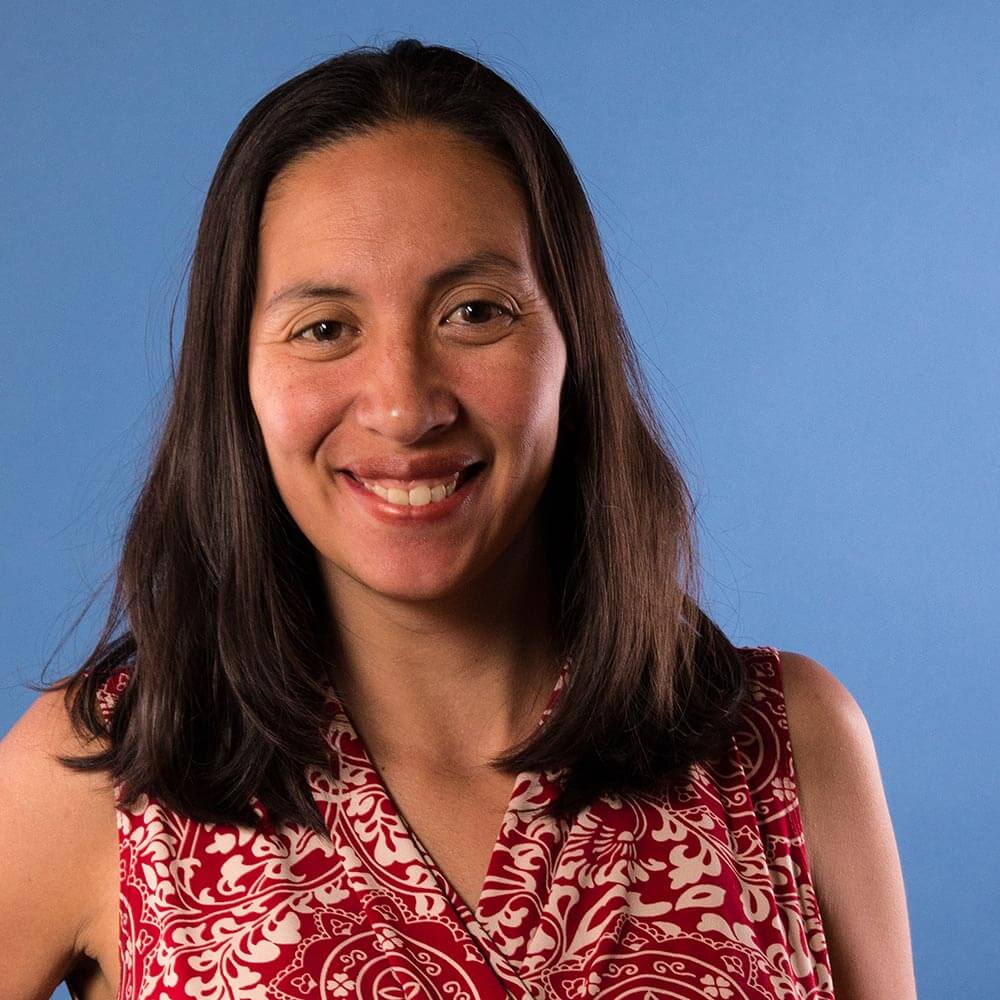 Cynthia Aucaylle
Manager, Human Resources & Business Strategy
Cynthia has had over 15 years of experience in the language industry starting as a certified interpreter and advancing to key roles which has cemented her current position as Human Resources and Business Strategy Manager for CanTalk Canada.
She is a proven responsive manager, in tune with the changing needs of clients, able to utilize available resources in her 10 years at CanTalk. Working with both call center staff, admin personnel, as well as clients, Cynthia focuses on the development and improvement of client service satisfaction as her number one priority. She achieves this goal because of her strong interpersonal and communication skills, and because she is keenly aware that the development and maintenance of long-term relationships is the first step towards providing client satisfaction.
Cynthia also supports the Operations team with guidance, instruction, coaching – handling a variety of employee and contact center activities. She works closely with supervisory staff, and the Language Services department. Cynthia has shown a proven ability to work with people from diverse backgrounds and is always going the extra mile, thus increasing workplace productivity and overall client satisfaction.
Most recently Cynthia has taken on a new role which extends her efforts in business strategy. She is focused on market intelligence – researching coming language trends, market approaches and future growth patterns, which allows CanTalk to introduce clients to new language solutions.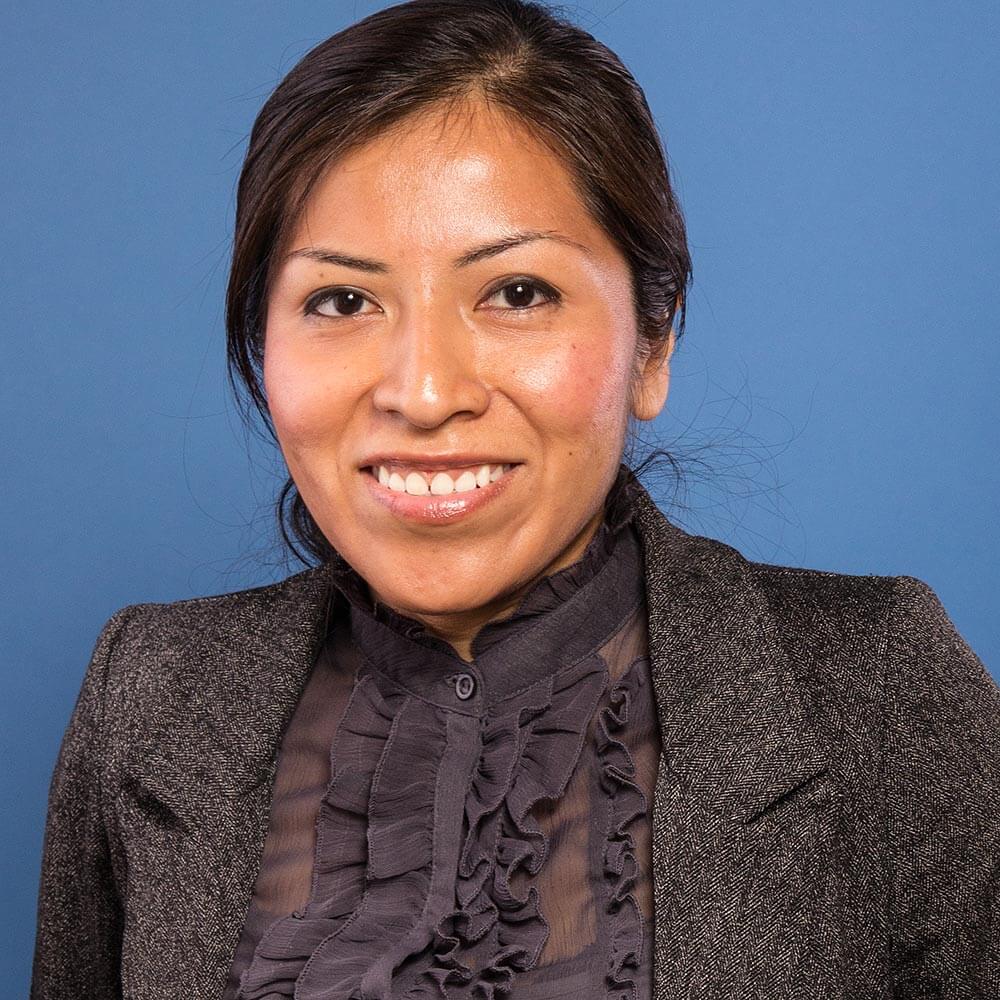 Leticia Ramirez
Manager, Training & Quality Assurance
Leticia Ramirez has over 15 years of experience with CanTalk Canada, and today her areas of responsibility include a number of pivotal roles.
In her position as Training Manager, Leticia conveys to staff the standards required by clients, and further oversees that these standards are met through initial training, ongoing training/support, refresher training, and evaluation. She is continuously developing training materials with a focus of ongoing improvement. By working closely with the Operations team, she follows the methodologies of the training cycle, receiving feedback on training materials/processes.
As Quality Assurance Manager, Leticia is responsible for the day-to-day management of the Quality department ensuring that requirements for monitoring frequency and overall scores are met. In pursuance of fulfilling the priorities of CanTalk's clients in terms of providing excellent customer service, she coordinates monitoring schedules, and manages feedback sessions in a timely manner. Leticia also sets up and participates in weekly client calibration sessions – tracking and reducing agent error rate, and providing broad communications to all agents should it be required.
Leticia not only generates extensive meticulous QA reports to be used internally and externally for clients, for both standard and customized formats, but continuously recommends further modifications to improve the client experience.
She is also responsible for propelling CanTalk's Quality Assurance department to meet and exceed client expectations. Leticia has developed several proprietary monitoring forms and
QA methodologies to improve the quality offerings provided by CanTalk's interpreters and in-language agents.