As each language is unique, every interpreter behind that language, equally, has a unique story to share. Welcome to The Many Faces of Languages - a forum of thoughtful sharing and discovery.
We are pleased to offer this story selected for September 2022.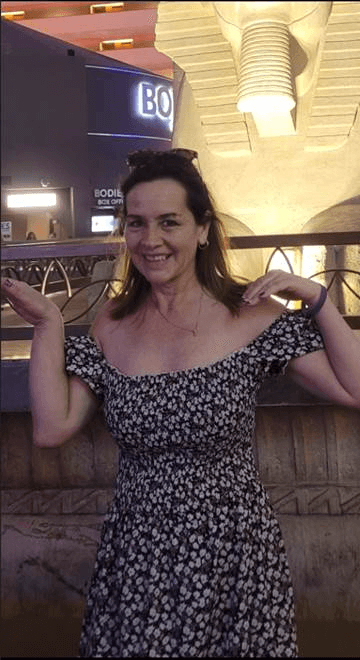 The ability to connect or conjugate two different languages is similar to the formula for a good marriage. Maria's story takes this literally to heart.
My Interpreter Journey
To start, let me tell you a little story about me.
I was born in Colombia, a beautiful country located in South America. My interest in other languages started the day that a handsome teacher came to my middle school to offer English classes. I was a teenager and like my other friends, I just wanted to see the teacher again. After crying and promising my father that I would keep up with school, I convinced him to enroll me in weekend English classes. Well, I went to my classes every Saturday with the hope to see the teacher, but sadly I never had the chance to see that handsome instructor again. Of course, I was disappointed, but it wasn't so bad.  During that time, I discovered my love for other languages and who would have thought that my knowledge of English and Spanish would be the tool that helped me survive during hard times like the ones I had during the pandemic. Anyway, with time, I passed my passion for becoming bilingual to my older siblings and the whole family ended up learning how to speak in English. Later in life, some of them took advantage of their knowledge of English and used it to succeed in their different careers and to communicate in other countries. In my case, I realized how important it is to interpret any language to help other people to communicate through an odd experience: I was going to get married to a North American man and in my country.  If you want to have a legal marriage to a foreign person, you must have an interpreter present at the wedding to avoid any misleading information. Funny thing, the day of my wedding, the interpreter suddenly took off fifteen minutes before the ceremony.  I had to use my daughter as my last resort and only resource, to interpret the entire celebration. Can you imagine a thirteen year old girl interpreting a ceremony? Well, she did it, she saved my day, and just for the record, after checking the video recording, it was confirmed that her interpretation was very accurate. Two years later, after taking some classes at college and getting certified as a teacher, I "voluntarily" had to interpret for every single person that knew I was bilingual: my friends, my doctor, the principal of the school, my extended family, and whoever needed me. I guess it's like when you are a doctor and in the middle of a party everybody tells you about their health problems.
Suddenly, I was the voice of the non-English / Spanish speaking person, and I have to confess, I enjoyed it. I felt useful, like the advocate for many immigrants and the channel of two cultures trying to communicate. My desire to help other people grew inside of me, and that is how I became an interpreter. Obviously, I am not perfect, but I think that every day offers you a new opportunity to learn and improve, and that's the way that I chose.
Maria R S.