As each language is unique, every interpreter behind that language, equally, has a unique story to share. Welcome to The Many Faces of Languages - a forum of thoughtful sharing and discovery.
We are pleased to offer this story selected for September 2021.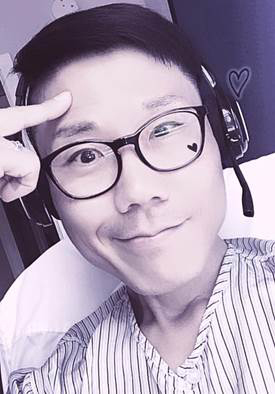 Jun Hyun K. works with CanTalk as a Korean interpreter. Born in South Korea, he attained a Bachelor's Degree in Journalism before moving to Australia, where he lived for 15 years. He looks back on his job as a flight attendant, as being similar to his role as an interpreter, because in both instances he helped people. He sees his interpretation work as helping people cross an invisible bridge.
Hi. My name is Jun Hyun K. and I am originally from Korea (South),  I finished my university in Korea (Bachelor degree of Journalism) and then moved to Australia to broaden my life experience and study. As I grew up, I was always fond of different cultures, cuisines, people, and languages.
When I lived in Australia for 15 years, I was working as a flight attendant, which is totally different from what I am doing now but it is sort of a similar field with my current job as an interpreter, which is "helping people".
It is always a good feeling I get after I help other individuals who are in need with "a language barrier, I can utilise my skills for them to cross the invisible bridge. However I still miss very much the climate in Australia. Frankly, I still don't know how to deal with this cold winter in Winnipeg, Canada after 8 years!
I love watching all different movies when I am free and practicing yoga and travelling. I have visited so many different countries while I was working but I still have so many places left to visit.
I like my current job very much as an interpreter, especially at this time of pandemic situation, because I can work remotely. My room is my office, which is a very safe place. Hopefully this weird time is over soon, and everyone can go back to their normal life, then we can cherish every moment.
Please be safe.