As each language is unique, every interpreter behind that language, equally, has a unique story to share. Welcome to The Many Faces of Languages - a forum of thoughtful sharing and discovery.
We are pleased to offer this story selected for October 2022.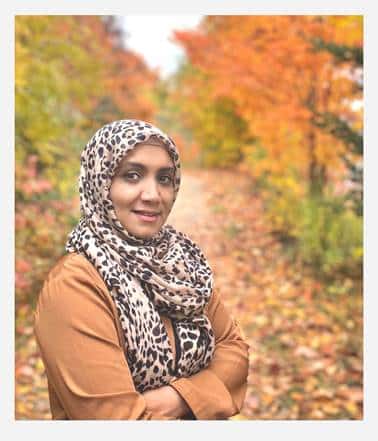 World traveler, professional photographer, Scrabble player, and language interpreter. Sajitha definitely combines a unique assortment of skills and talents in assisting those in need coming to CanTalk.
My name is Sajitha and I am a Malayalam and Hindi interpreter.
Even though Malayalam is my mother tongue, my parents always encouraged me and my siblings to converse in English to develop our language skills while we were young. Scrabble was our family's favourite board game and I used to be inspired by my dad's vocabulary knowledge during these games.
Having grown up in such a bilingual family, we used to constantly switch between English and Malayalam which I believe has proved very beneficial in my job as an interpreter. We occasionally used to try conversing in Tamil and Hindi as well as my father had excellent command over these two languages too.
I spent most of my youth in the United Arab Emirates and this is where I was able to develop my Hindi language skills as it is the most spoken language amongst the South Asian expatriate community. During this time I also had numerous opportunities to interact with people from all around the globe which helped me understand and appreciate various cultures and lifestyles.
I find my career as an interpreter extremely rewarding and it brings me immense joy as I help people in need by utilizing my skills. Helping others in whichever way possible has always been a top priority for me and I feel blessed to have had this opportunity.
My most memorable experience as an interpreter was the one time when I supported a group of healthcare professionals who called in from the hospital labour room around 4:00 AM in the morning.
I look forward to helping more people in my journey with CanTalk.
In addition to being an interpreter / translator, I am also a semi-professional photographer who loves to travel the world and capture the beauty of the wonderful world we live in through my camera.