As each language is unique, every interpreter behind that language, equally, has a unique story to share. Welcome to The Many Faces of Languages - a forum of thoughtful sharing and discovery.
We are pleased to offer this story selected for October 2021.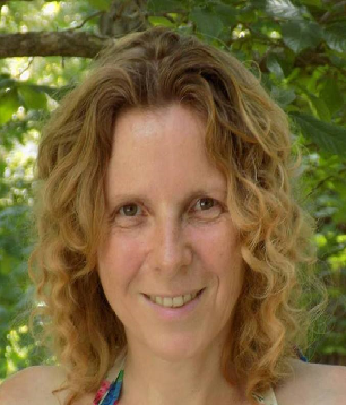 Anikó's dream had always been to work at John Hopkins Hospital. With a strong background in pharmaceutical science, it seemed like an appropriate next step. When she applied to work in a hospital, she discovered she didn't qualify because she had no medical records from her birth country of Hungary. Happily, her Hungarian roots turned out to be the golden ticket when she got a call from a recruiter looking for a Hungarian interpreter in a chemical factory. This opportunity inspired Anikó to become an official interpreter, a role she enjoys to this day both in the medical field and as a general interpreter.
February 26, 2017
In my dream the woman takes my hands. She looks at my palms, lets my hands go, then writes something on a piece of paper. She then reads it to me:
"You will work in a place where most of the people are doctors. Johns Hopkins Hospital, something like that. Your life is pretty happy, and it will get even better."
I wake up from my dream. Me, working in a hospital? I don't think so. When I got laid off from my pharmaceutical company during a reorganization I went to a local hospital to see if I can become a volunteer at their new cancer clinic. Having spent 15 years in pre-clinical research I thought it would be great to see what pharmaceutical science could achieve in the real world. My own father passed away from leukemia when I was three years old. Back then there wasn't any treatment available beside blood transfusions.
At the orientation session I was told that since I was born abroad and did not have my medical records I would need 7 vaccinations to become a volunteer. That was the end of that idea, and any future hospital work. A few months later I was rehired by the pharmaceutical company and worked there for 5 more years, but in 2015 they finally shut down their local Research and Development Division.
September, 2017
The phone rings.
"Hi, my name is Alex, I am a recruiter looking for a Hungarian interpreter. It would be for a delegation coming from Hungary to a chemical factory,  which is 3 hours away from where you live."
"Well, I have not done any official interpreting, but I grew up in Hungary, I interpreted for visiting family members, and I worked in the US as a medicinal chemist for 20 years. I am pretty sure I can help your client."
I hang up the phone and my husband turns to me.
"What if you become an official interpreter?"
"I have not really thought about it before, but as I was trying to convince this Alex guy, I think I convinced myself to give it a try.
December 25, 2017
"Thank you Anikó for your help, you have been a legend today,"  says the policeman in a British accent as we wrap up a call for a domestic violence case. After negotiating for a few weeks through Alex, the chemical factory ultimately decided to get a local interpreter instead of paying me for travel and accommodation. But I did apply to various language services and got hired as a global medical and general interpreter. I take calls from doctors, emergency services, banks, insurance companies, schools, any place a Hungarian patient or customer has difficulty with communicating. Working as an interpreter is a world away from the medicinal chemistry lab, but without proper communication even medications cannot be used safely and effectively.
Someday my interpreting phone will ring and the operator will say, "This is a medical call from Johns Hopkins Hospital."