As each language is unique, every interpreter behind that language, equally, has a unique story to share. Welcome to The Many Faces of Languages - a forum of thoughtful sharing and discovery.
We are pleased to offer this story selected for December 2021.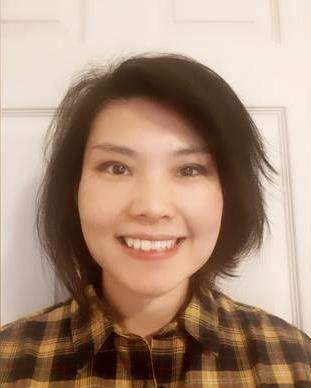 Whitney lives in Toronto, a city that's home to more than 180 languages. A native of Indonesia, she learned English when she was transferred to primary school in Australia at 10 years old. After completing high school in Indonesia, she headed to Kobe, Japan to study Japanese. She now interprets for both Japanese and Indonesian speakers. With a love of people and a knowledge of multiple languages and cultures, she takes great satisfaction in knowing that she is helping individuals feel truly valued and appreciated by bridging gaps in communication
My name is Whitney R. and I live in Toronto. My native language is Indonesian, which is the country I grew up in. I became fluent in English at 10 years old, when I transferred to a primary school in Australia. I started with barely any knowledge of English, but soon became the top speller in class, as well as completely fluent in the language after 5 years of education in Melbourne and the Gold Coast. I returned to Indonesia to complete the remaining of my high school years, before setting off to study a new language. This time, I went to Kobe, Japan, to study Japanese for a year. By far, Japanese is the most unique language I've ever studied, as the grammar is opposite of Indonesian and English, with various honorifics added to make the language more challenging to learn.
After familiarizing myself with the culture, having studied and worked in Kobe, I was able to grasp a better understanding of the Japanese language, and how the honorary system is used. Now as an interpreter with CanTalk, I am able to assist Japanese individuals in Canada, which puts me in the place of gratitude, as I am applying the communication skills I learned in Japan, towards helping others. I also get interpretation calls for Indonesian language sometimes, though not as often.
What I have learned from the interpretation calls is that at the end, satisfaction does not come from interpreting the language word by word, but by bringing individuals to a state where they feel valued, through the time taken in understanding what they truly need, and conveying them in the right manner and attitude.
I have a belief that when we travel, it's not where we go, but the people we meet. As we become better at the languages we are learning, we also become better at our own native languages. In my experience interpreting for Indonesian speakers, it is not easier than when I interpret for Japanese speakers, even though Indonesian is my native language. It takes just as much effort, heart and patience when interpreting in my native language, as the grammar, syntax, and ways of communication are different from English. When I speak Japanese, I cannot think in English, as the honorific terms in Japanese are an expression of their culture and how one should convey feelings to another.
In my current role as an interpreter, I always make sure to smile when I talk to others, as they can "see" me smiling through my voice. In return, I also get the best satisfaction from my work when I can hear the other side "smiling" through their voice, as they express gratitude for my assistance. I am fortunate to be in this role, where I am given the opportunity to use my language skills in a diversity of situations, assisting in all kinds of matters where at the end, I am able to make somebody else feel valued and appreciated.