We are your direct human connection
At CanTalk it's real people who do your interpretations and translations. Very quickly, we become a seamless, and highly effective language extension to your existing operations. We are your fully integrated language service centre.
In this time of uncertainty keeping the streams of communication open and functioning well is of utmost importance.
CanTalk Canada is continuing to fulfill the need for immediate language service provision – interpretation and translation. We ensure that people who do not speak the same language are able to understand each other, and be understood 24 / 7 / 365.
Much of our work is done over the phone from our headquarters in Winnipeg, Canada. With best safety measures and precautions in place for staff, interpreters and translators, we continue to serve.
All of us – every public service entity and individual – are doing their very best to help both their immediate and wider communities. It's what we have to do. Together these actions are a testament to the human connection – support for each other in times of need.
Maureen Mitchells
President & CEO
2019 SPIRIT OF WINNIPEG AWARD FINALIST
---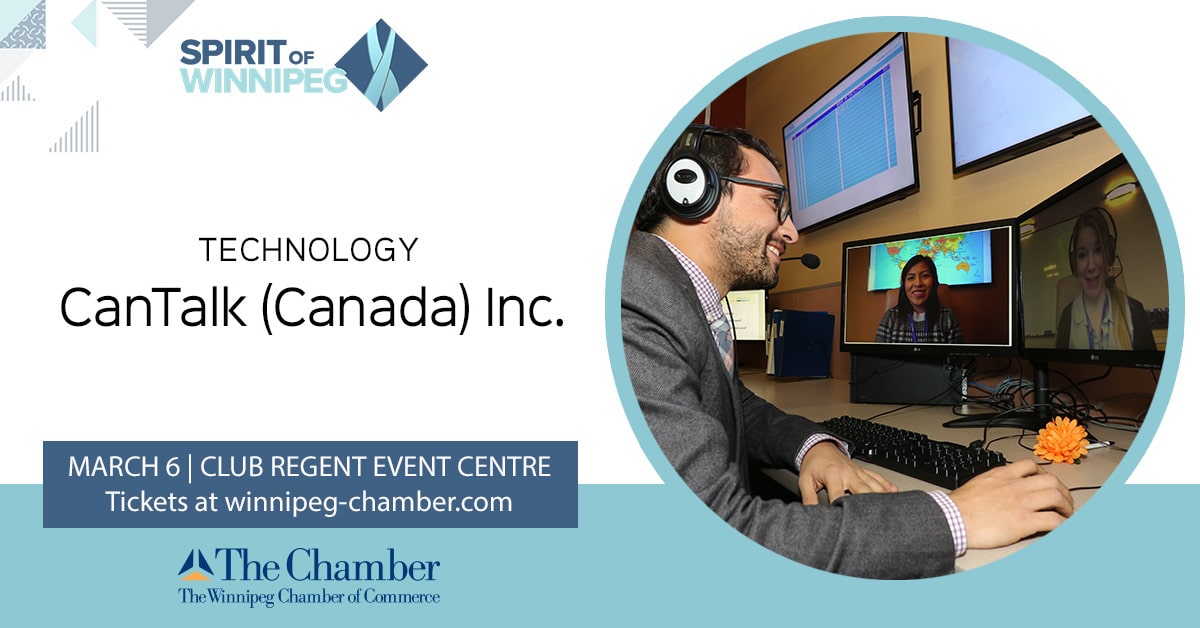 WHY DO YOU NEED LANGUAGE SUPPORT
OUR CERTIFICATIONS AND MEMBERSHIPS
---