INTERPRETATION OVER THE PHONE
As its core language service for over 20 years, CanTalk can quickly and effectively implement immediate interpretation over the phone linking to its network of interpreters across Canada and the United States as well as in-house resources.
With all under the same roof, in-house telcom and technical know-how and continual advances, it continues to excel in this service provision.
200+

 

languages

, including First Nations

an

d

Aboriginal

languages

Standard service levels of a minute

and

less connect time

2000+ p

rofessional and accredited interpreters with full fluency in native language

Interpreters can be country specific upon request

Fully vetted for criminal backgrounds and drug tested where applicable

Broad

interpretation

experience

across many

business

disciplines

Rigorous

recruiting standards, ongoing testing and training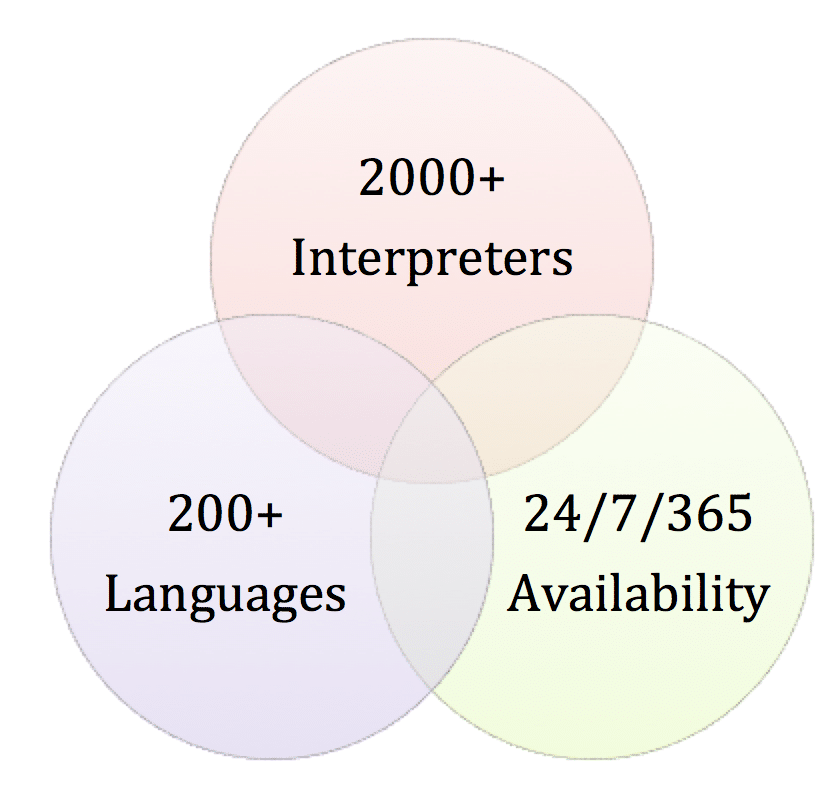 Dial the provided toll free number

A dedicated or shared toll free number will be provided to you when you on-board with CanTalk

Provide your 4 digit CIN

Provide the 4 digit CIN number that was assigned to your business or department

Request your language

Request your required language from the language facilitator

Now You're Talking

Start your conversation

MULTIPLE BUSINESS MODELS AVAILABLE
STANDARD MODEL
Need an easy to use, rapid deployed language service solution?  CanTalk's standard model was designed specifically for this task.  Once your business has been on-boarded, with a single toll free phone call, you have access to over 2000 interpreters, spanning over 200 languages, most within 60 seconds or less.
DIRECT TO INTERPRETER MODEL
CanTalk recognizes that no single solution fits every customer the same way.  CanTalk's Direct to Interpreter model allows your customers to contact one of our professional interpreters directly as a first point of contact.  The CanTalk interpreter can then bring a representative from your business online.